Granadilla Diving takes great pride in the service we provide and greatly appreciates the feedback that we receive.
What do our Members think?
Brendan O'Donnell
19/08/2023
Until this week I was a lapsed Open Water diver. It has been over ten years since I'd last been diving (work, life, kids curtailing chances). For my 40th I decided I'd love to get back into it, but after being "dry" for so long I wanted to make sure I found a dive school that could renew my skills and make sure I was safe to dive. I contacted several schools in the south of Tenerife, but after my first conversation with Zeke I knew I'd found the right place. Zeke has a down to earth professionalism that gives you instant confidence. After a morning of reviewing open water skills and getting kitted out we headed out to Playa de Las Vistas in Los Cristianos. Conditions were challenging with higher than normal swells affecting the south of Tenerife at the time reducing visibility and moving us around in the water. Many other dice schools were barred from diving that day due to the conditions and enhanced police checks on all divers entering the water. No problems for Grenadilla Diving though and we had two fantastic dives, being back in the water was just fantastic. On the second day we're joined by several other divers and we headed up the coast in search of calmer water. The conditions were much rougher, and after one false start where we were advised by the local lifeguard not to dive we moved to a new location. We had another fantastic dive at Rayazul with Zeke's Divemaster, Jodie. Whilst we were enjoying lunch the waves really go up, closing the beach and breakwater. We got back in but due to the visibility and current we found it difficult to stay together so abandoned our dive early. Safety first! As we had not had a full dive, Zeke made sure we all had an open invite to come down for another free dive at our convenience. So I joined Zeke later that week, in much calmer conditions, for another dive. We are in Tenerife once or twice a year, I'll definitely be booking a day in with Zeke for every trip from now on.
Andreas Zimmergren
15/08/2023
This is probably the best diving crew you can find on this island! Safe, accurate, precise and funny! You will not just get a great dive you will also get new friends!! 🙌🙌
My 14yr old son wanted to try scuba diving and I had a search on here and was lucky enough to find Zeke Scubatenerife @ Granadilla Diving For one of the few times in my life I have been speechless! What an absolutely amazing bloke. My son is Autistic so I am maybe a little precious but I had nothing but total confidence from the minute he started. Zeke is a great bloke, very personable and amazing with the young chap. Nothing was too much hassle or trouble for him. The entire six hour experience with two dives worked out to be not too dissimilar in price to a day at Siam Park or the Karting Track. If you do one thing next trip, find Zeke and book a Discover Diving course. 🙏🏼❤️
Kellyann Nielsen
24/05/2023
Granadilla Diving has been great! Zeke, Fletch, and Wata are so good to work with. They were attentive and very knowledgeable. They worked with various skill and confidence levels. 3 of our group got advanced open water certified, the rest recreational and so much fun!! Would highly recommend diving with this crew in Tenerife!!
Stuart Faulkner
18/05/2023
Myself and my 2 teenage boys went diving with Grenadilla whilst on holiday. What a fantastic day we all had. Zeke and his other instructor were brilliant with my boys and made my youngest completely at ease after some early nerves. We wouldn't hesitate to go diving with these top professionals and all round good lads again. Thankyou so much
Finished my scuba dive certification with Zeke in the Canary Islands. Zeke is an excellent instructor and was able to calm my fears with patience and expertise while making sure I learned the required skills. The equipment is top notch and the personalized service of picking me up and dropping me off was greatly appreciated. Thanks Zeke! You made it a great experience for me.
Big Thank you to Zeke and Wata for several fabulous dives. They are very experienced and professional. High quality and a variety of equipment. Lunch was a bonus! I did my certification and fun dives. I tried one other location but this one is by far the best Tenerife south has to offer.
Top equipment, instructors, and organisation. Thanks to Zeke and Wata for making it easy peasy (and fun!) for me to gain my Open Water Diver certificate. Really looking forward to exploring more of Tenerife's waters with the club in future.
Giuseppe Cianci
06/02/2023
Had lots of fun diving with Zeke as instructor. He showed us one of his favorite diving spots which was indeed spectacular. I can wholeheartedly recommend this experience!
Großartig! Wir hatten heute zwei super Tauchgänge mit Zeke. Mit seiner Erfahrung, profesionellen und direkten liebenswerten Art ist man in den besten Händen! Wir hoffen wir schaffen es nochmal für eine zweite Runde die kommenden Tage. Uneingeschränkte Empfehlung!
Share Your Success Stories…
75 entries.
Had 2 great dives with Zeke today, at Las Eras. Zeke gives a very personalised service, at a no-nonsense price. There was loads of life on the dives, cuttlefish, nudibranchs, arrow crabs, trumpetfish. Highly recommended.
Me and my girlfriend are seasoned divers. We went diving on Tenerife for the second time with Zeke. This time for a week and we truely had a blast! Apart form the laughs on land he was a great guide who took the time for the build up and really went out of his way to give us the best diving experience possible. He showed us some beautiful places (of which Las Eros the favorite). It was with Zeke i did my first nightdive and i was amazed by the nightlife beauty. One of my best dives ever. He will see us again for sure!
Another review after another amazing trip to Tenerife . This time I did the navigation and digital photography speciality. By completing my 5th PADI speciality I also gained the master scuba diver rating. As always Zeke guided me through the courses effortlessly, which was an achievement considering my previous navigation skills! The photography course was a lot of fun and the quality of my underwater photography has also significantly increased. I also completed a number of fun dives and each dive whist was conducted extremely professionally and safely was so much fun.
As a group of "seasoned" divers who, between us, had visited Tenerife many times previously, we probably thought we`d seen everything it had to offer. We couldn`t have been more wrong. We saw & experienced things that we never expected & had a real blast, credit in full to the `Force of Nature` that is Zeke, who worked tirelessly to ensure we had a memorable week underwater, as well as a laugh a minute topside. Top bloke, top guide, top set-up. Cheers "Treacle"
I completed my open water course with Zeke back in June and he was so patient and ensured that I understood and could complete all skills properly and with confidence. He was such a brilliant and calm instructor that I have just returned from completing my AOW certification and my DPV speciality as well as some fun dives. I love my time with Granadilla diving and Zeke makes every dive fun and helps me improve my skills in the water. I would definitely recommend Zeke to anyone who wants to learn to dive or have their first experience under water.
Having been coaxed into a dive whilst on holiday in Tenerife with my 14 year old son me being 53 ... I was quite in fact very scared frightened nervous and all the other words that you can think of to try this sport..... Having now done the dive I am so thankful for the patience knowledge and the support of Zeke a true professional . He made me overcome my fear so that enjoyment was the main aim and what a wonderful experience he made the dive for us both . I cannot say how much I would be able to recommend this man to achieve such a dream .... Thankyou...... also to Steve for the photos too I will never forget the experience and hopefully Joseph will see you next year for him to achieve his qualification in scuba diving
I have just returned from a trip to Tenerife where I complete my Rescue course and deep diving speciality with Granadilla diving. The courses were run extremely professionally whilst still being a lot of fun. I think this was due to the expertise of the instructor. Zeke, who took extra time to ensure I fully understood areas of the learning that I struggled with and helped calmed my fears of exiting an unresponsive from the water. This enabled me to both succeed at the course and as a result become a better safer more responsive diver. Zeke also tested my new rescue skills in subsequent fun dives after I had completed the course. The deep diver course was run smoothly and as a result I had absolutely no fears of going to deeper depths with Zeke. In addition to this both my children dived with Zeke, my son, Sean who is severely autistic but has been declared fit to dive by a diving doctor completed 2 DSD dives with Zeke. Sean doesn't currently have the mental capacity to achieve a diving qualification so DSD's are the only way he can experience the underwater world. Zeke takes his time with Sean ensuring he understands all the implications of diving, is able to complete the skills and then controls Sean's buoyancy for the whole dive. As a qualified diver I was able to join them for these dives and it was amazing to see the wonder in Sean's face ats he saw all the fish and was even waving at them as we went by. I would like to praise Zeke's ability to include my son in our dives as many would just write his off as too complex. My daughter who is a AOW diver and also autistic choose to only do fun dives this trip. Zeke also helped her in these dives giving her hints and tips on how to improve her buoyancy and trim. In short I can recommend Granadilla diving for divers of all abilities as Zeke truly is amazing Instructor.
A couple of months ago we asked Zeke to take a young man , who was struggling with family life and teach him to dive. Zeke has done a superb job with him and the difference is amazing. I would have total confidence in Zeke as a dive instructor ( he is now going to work with one of my grandchildren) ,he is fun but disciplined and safety is an absolute priority.In an part of the world where not everyone is qualified or even interested in doing a good job safely,this man can be relied on to do a first rate job.Thank you Zeke...until your next student of mine!❤️
Just returned from a 1st time day of dives with my son (14yrs) . Have to say Zeke is a fantastic instructor ... completely puts you at ease before, during and after the dives. Professional attitude with the right blend of humour to ensure you have a truly unforgettable experience. Thinking a scuba diving ... contact this company for a great time.
Zeke and Shaun took myself and my 2 boys on a DSD yesterday and we all had an amazing experience. One of my boys was struggling to neutralise his ears so Zeke took him off on his own and patiently helped him through the process until he was able to join us with the amazing marine life below. Thankyou so much for a great day. We will definitely come back for our open water.
Whatever your diving experience is, we've got you covered.  If you just want to try diving while on holiday, or are interested in gaining PADI diver qualifications you can do it with us safe in the knowledge that you will be guided by a fully qualified PADI instructor who is an expert in the local area, and that all the equipment you will need can be borrowed from our kitroom at no extra charge.  Check out the categories below for courses and price information applicable to your diving level.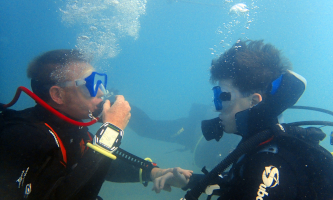 New to Diving?  Find out about the courses we offer to get you up to a proficient confident diver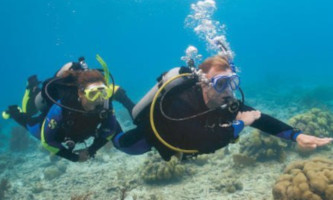 Already 'Open Water' qualified? Check out how we can help you advance to the next level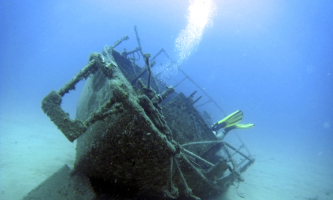 What to enhance your Diving skills?  From 'Navigation' to 'Full Face Mask', and many more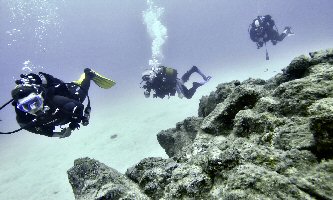 Dives for fun and bubbles, relax and experience the waters of Tenerife with your guide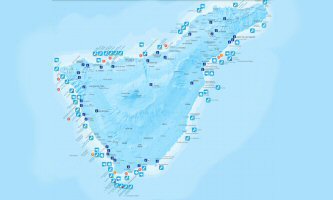 Get an idea of the beautiful natural environments we dive on the magical Island of Tenerife